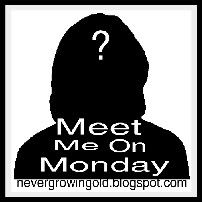 Questions:

1. For Mother's Day I _________
was served breakfast in bed by my hubby and son, and given a homemade card and certificate from my son. I watched my son perform in Prince Caspian: Return to Narnia in our local children's theatre. He plays two characters – Lord Gloselle and Werewolf. He is so gifted! My hubby waited on me hand and foot (literally got a foot massage). It was a good day.
2. What is your favorite dish that your Mom makes?
This is tough… she makes several things I love, but I guess I'd say her meatloaf and mashed potatoes — they're to die for!
3. Who are you a "Mom" too?
Cody. The most beautiful soul and love of my life.
4. What did you have for Mother's Day dinner?
My hubby grilled burgers. It's what I wanted. 🙂
5. What is your fondest memory of your Mom?
I have so many fond memories. I do love thinking about all the times she would get up and dance with my sister, brother, and myself. I also thinking fondly of her laughter. She is really a funny woman, although I know she wouldn't never describe herself as funny.