Hulu is one of my favorite streaming subscription video-on-demand services. This post contains affiliate links. If you subscribe to Hulu through one of these links, I will earn a commission at no cost to you. Thank you for supporting my small business.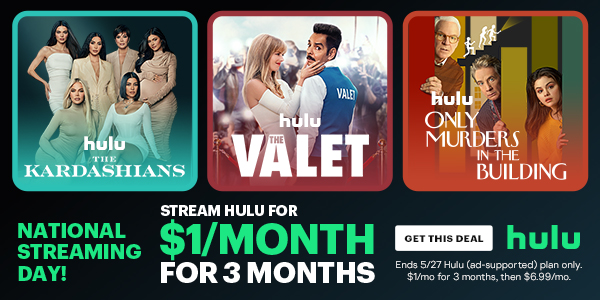 You can watch shows and movies anytime, anywhere!
There are so many binge-worthy shows and movies to watch on Hulu. Here are a few of my favorites:
This is Us
Candy
Sons of Anarchy
The Handmaid's Tale
Little Fires Everywhere
Castle Rock
Damages
Fear the Walking Dead
Killing Eve
The Act
11.22.63
Justified
Harlots
Mr. Inbetween
Fargo
Marvel's Runaways
The Strain
Into the Dark
The Prestige
Rocketman
Parasite
The Cabin in the Woods
A Simple Favor
The Nightingale
Colossal
Vikings
Drop Out
These are just the tip of the iceberg of the series and movies that are available to stream on Hulu. If you've not seen them, you'll want to check them out. And even if you've seen some of them, you can binge-watch them again. I've watched every episode of Sons of Anarchy twice through and will more than likely watch it all again… it is one of my all-time favorite series ever.
Whether it's current episodes to original series, kids' shows, or hit movies, there is something for everyone. Sign up now!