This is a sponsored post written by me on behalf of Manwich for IZEA. All opinions are 100% mine.
Do you spend Sunday evenings dreading Monday? The word 'Monday' is enough to make some people cringe. It is the dreaded day that starts off each new work day for many of us.
I must admit, Mondays can be tough. So I try to start Mondays off on the right foot by being optimistic and with Manwich.
Being a busy mom has made me become very resourceful, and thanks to Manwich, I can make creative meals every Monday that are quick, easy, and delicious, just by using Manwich. Manwich products are versatile and a pantry staple in my home. Manwich has no meat; it is a tangy sauce perfect for sandwiches, pastas and more.
One of our favorite ways to use Manwich is to make Manwich Sloppy Joe 3-Way. It's my version of a chili 3-way. It's so delicious and my family devours it. I love it because it's easy! And who doesn't love sloppy joes and pasta?
Manwich Sloppy Joe 3-Way
Ingredients
1 lb. lean ground beef
1 can Manwich (I used Bold)
16 oz. thin spaghetti
1 sweet onion, chopped
Shredded sharp cheddar cheese
Directions
In a large pot bring 4-quarts of water to boil (salt water with 1 TBS of salt).
Add spaghetti to the boiling water and cook according to pasta directions.
In a large pan brown ground beef, breaking up meat, and drain.
Add Manwich Bold Sloppy Joe Sauce to the ground beef, stir and simmer for 10-15 minutes.
Add Manwich Sloppy Joe mixture on top of spaghetti and top with chopped onion and shredded cheese.
Manwich is a hearty addition to any recipe, lending a delicious, sweet and tangy taste to my Manwich Sloppy Joe 3-Way recipe. Check out these Manwich Monday Recipes for more inspiration.
When I'm not using Manwich in a recipe I love making Sloppy Joes because you need both hands to eat a Manwich, making my family focused on mealtime, not texting or playing video games. Something important to me in today's high tech world.
The Kid-Stopping Power of Manwich makes meals a messy-licious treat to be enjoyed with both hands – giving moms and dads an easy, quality ingredient to bring the family's attention back to mealtime and away from everyday distractions.
Check out the store locator on the ConAgra Foods' website to find stores that carry Manwich in your area and be sure to add Manwich to your grocery shopping list and make Manwich one of your pantry staples. Manwich comes in 3 tasty options, Manwich Original, Manwich Bold and Manwich Thick & Chunky.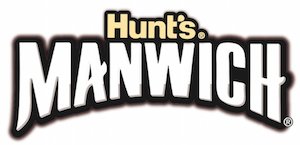 Get social and Follow Manwich on Twitter for more delicious #ManwichMonday recipes and Sign-up for ReadySetEat eNewsletter for the recipes to come direct to your inbox.
What's your favorite recipe for using Manwich on #ManwichMonday?